Beginner Kids Karate Classes Enrolling In January
You'll be amazed when you discover the Gateway Karate secret to take your child down the path to greater confidence, increased self-esteem, focus, and discipline that will prepare them to be a success for life! The Dave Hanson's Gateway Karate Dojo is not a gym, but a place of higher learning where your child will begin a transformation journey to be their best and not like the rest. Instead of following the crowd and giving in to negative peer pressure, they will learn to be a positive influence for good, and a leader.
Make Your Child Happy, Healthy, And Confident With Kids Karate Classes!
Dave Hanson's Gateway Karate's mission is to teach each student practical martial arts techniques and how to use those techniques against someone who is trying to injure them, rather than teaching our student's "play" karate. Our Kids Karate program will teach each and every student the value of respect, discipline, confidence, and self-defense as they learn effective punches, kicks, and defenses that will serve them well in our dojo, and in the world.
Dave Hanson's Gateway Karate Offers Both Kids And Junior Karate To Cater To All Age Ranges Starting As Young As Four Years Old!
We equip every student for bully defense, conflict resolution, and overall self-defense along with providing them with excellent life skills that will serve them far beyond the Dojo, far beyond their youth into their adult years and future successes.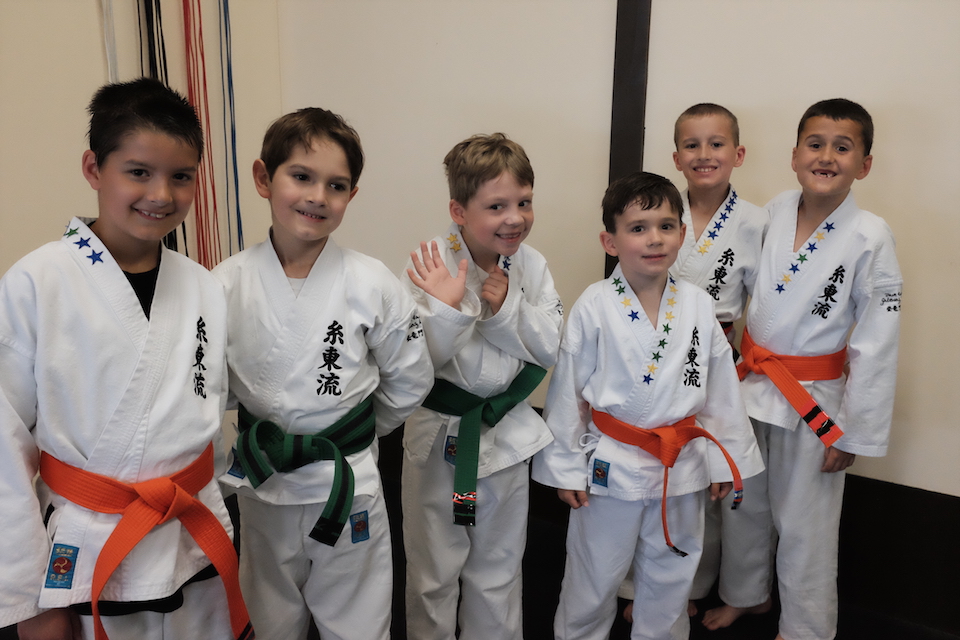 Get Started Now!
Just fill out the form on this page to get all the information you need to get your kid started on the right path sent directly to your inbox.
Benefits of St. Louis kids karate
Total and Unshakable Confidence
Ability To Make Wise Choices And Not Follow The Crowd
Improved Self-Image And Increased Self-Esteem
More Focused At School
Increased Physical Strength, Fitness, And Balance
No Longer A Follower, But A Leader For Life!