Reduce Your Stress And Get In Great Shape Fast With Our Adult Karate Classes
You'll be amazed when you discover the Dave Hanson's Gateway Karate secret to take yourself down the path to greater confidence, incredible stress relief, and focused energy that will prepare you to be a success for life!
The Dave Hanson's Gateway Karate Dojo is not a gym, but a place of higher learning where you will begin a transformation journey to become your best and not like the rest! You will learn to be a positive influence for good, what we call a leader
Turn Yourself Into A Lean, Toned, Self Defense Warrior!
Burn Calories! Learn To Defend Yourself! All In Our Adult Karate Classes!
If you want a COMPLETE self-defense system that teaches you the physical and mental skills of self-defense, you'll find it in the Dave Hanson's Gateway Karate Adult Program! We provide a one-of-a-kind high-endurance, strength and flexibility self-defense program that places equal emphasis on the use of hands and feet.
You'll learn to combine agility, strength and cunning - with holds and techniques - to overwhelm your opponents and stop them dead in their tracks.
Real Self Defense Skills
Not only will you learn the art of self-defense,
but this team-oriented program will teach you about fitness, nutrition and helping others to achieve their goals. Plus, you'll learn to defend against various weapons giving yourself the best opportunity to protect yourself in virtually any situation.
Best of all, you'll enjoy a safe and effective workout by learning to use blocks, punches, kicks, knees, and footwork correctly for the best experience in Karate Training in St. Louis.
Take The First Step On The Journey To Self-Improvement!
The Dave Hanson's Gateway Karate curriculum comes from the wisdom of the past masters and is taught by professional instructors. The techniques you'll learn were developed centuries ago on the battlefield and in real life self-defense situations and have been passed down from student to teacher for generations. The diverse training and educational element of this program will keep you focused, happy and challenged.
If you're ready to take a physical and mental journey that teaches you to protect yourself in ANY situation and removes the stress and strain of your busy life, look no further.
Just fill out the short form on your screen to get started today!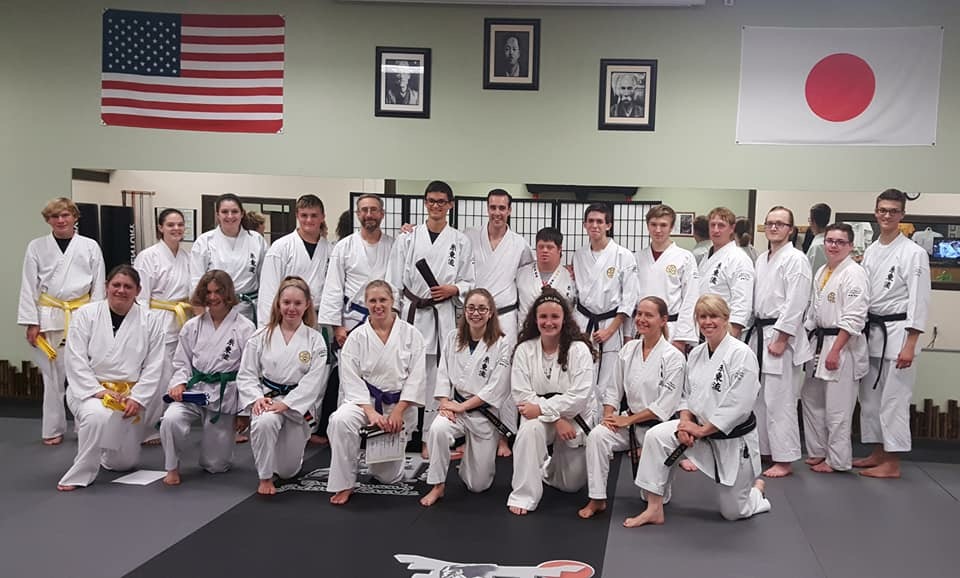 Benefits of St. Louis adult karate
Total And Unshakable Confidence
Improved Daily Stress Relief
Improved Self-Image And Increased Self-Esteem
More Focused Energy At Work And Home
Increased Physical Strength, Fitness, And Weight Loss
No Longer A Follower, But A Leader For Life!
And Much More!