Board Breaks And Reflections
By Sensei Dave Hanson: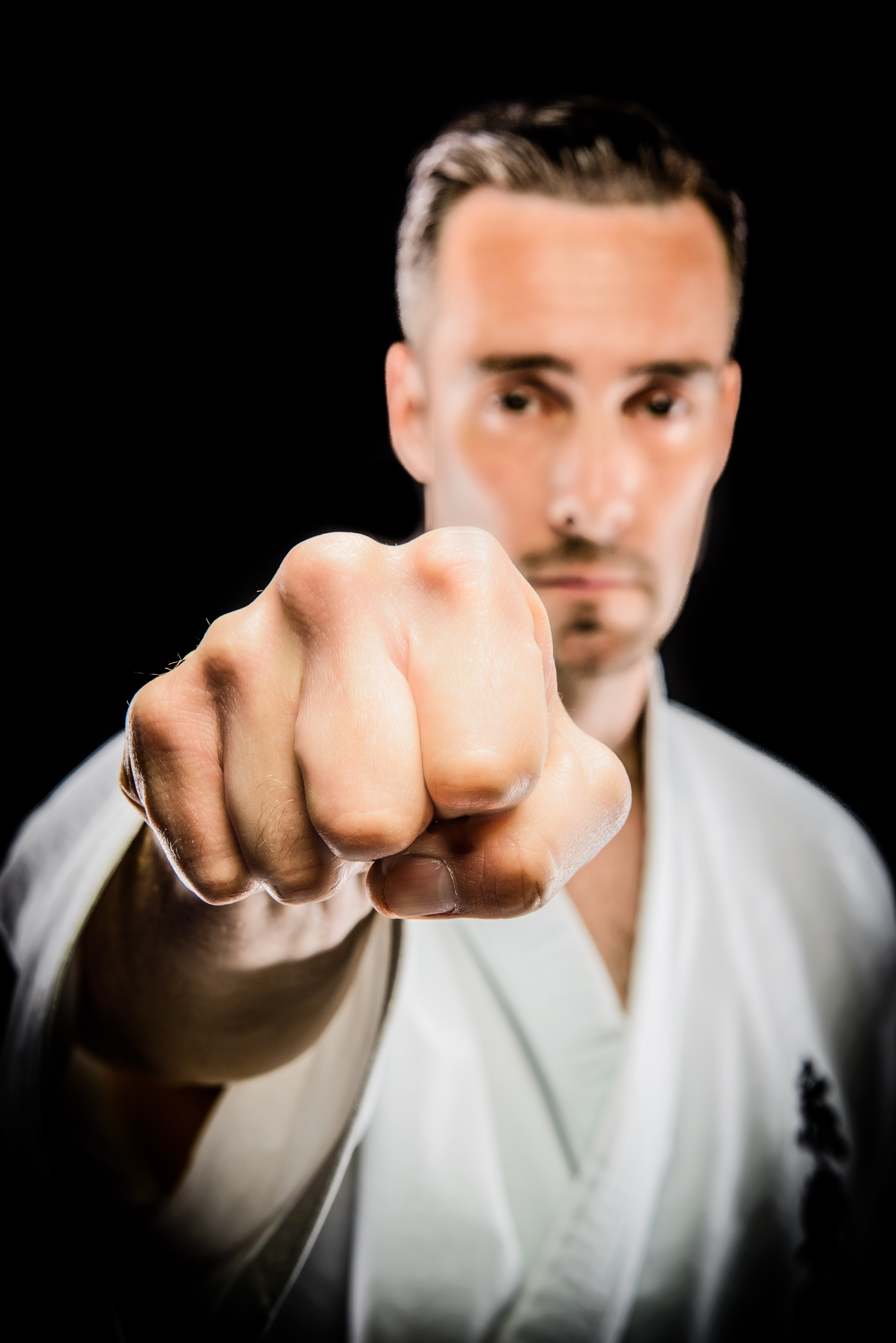 Twenty years ago I took my yellow belt test and had the opportunity to perform a board break. It was a transformational experience. I was a young kid who lacked confidence and the ability to set a goal and follow through to achieve it. After a long test my teacher invited me up to do a double break with a side kick. I had my doubts, but I trusted his judgement and was willing to try. His belief in me gave me the confidence to go for it. First time the boards didn't break. Second time with a little more determination and after hitting the board once and realizing that wasn't so bad, I gave it my best kick... and snap! The boards broke and my self confidence broke through to a new level too. Little did I know then how that opportunity would lead my down a path with a calling to become a karate teacher. The dojo where I started is a vacant building now, but I drove by it on my way home from my dojo the other night and stopped and could still picture walking in those doors as a timid white belt, and then breaking those boards and coming out those same doors feeling like I could conquer the world. That's what a good teacher does for his students. Makes them believe in themselves.
Read more of Sensei Dave's articles @ http://www.senseidave.com
St. Louis's only state of the art Karate Facility